Who
we are
Beretta Defense Technologies is the strategic alliance of four Beretta Holding companies – Beretta, Benelli, Sako and Steiner – that supply services and products to Military and Law Enforcement operators around the world.
These companies are globally renowned for decades of expertise and leadership in their respective fields, state of the art machinery and extensive R&D capabilities.
Together, they offer one of the most complete offerings in the industry: including various services, firearms, ammunition, optics and electro-optics as well as tactical clothing.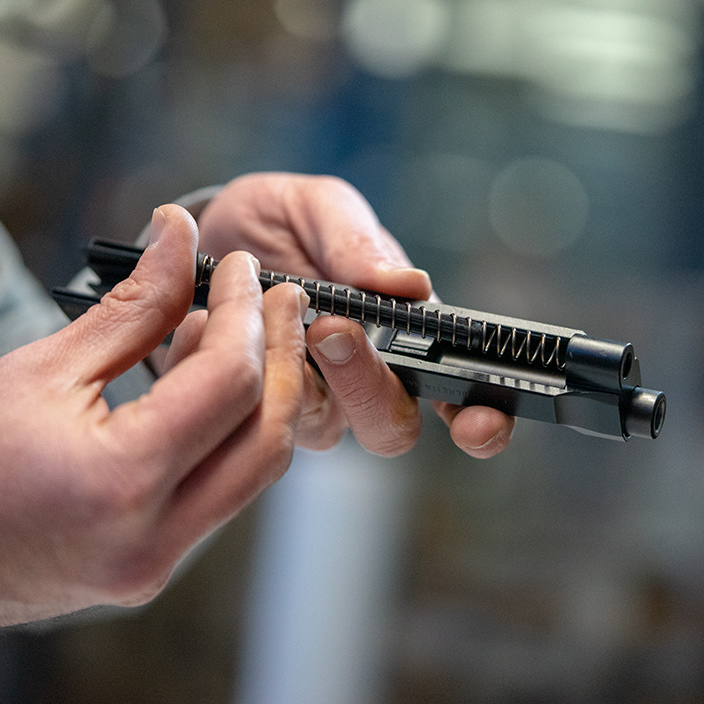 Vision & Mission
We believe the individual Law Enforcement Officer or Soldier is the ultimate system: integrating training, knowledge, and technology to successfully perform his mission.
Our mission is to provide him with the solutions needed to improve lethality, survivability, mobility, situational awareness, sustainability, training, and overall mission success, current and future.
Through the BDT alliance, Beretta, Benelli, Sako and Steiner propose integrated solutions combining their expertise, and develop integrable solutions that will interface with 3rd party solutions where needed.
BERETTA
The world's oldest and largest manufacturer of small arms is a long term partner of many international defense and law enforcement agencies.
Beretta manufactures pistols, shotguns, submachine guns, grenade launchers and assault rifles and is recognized for iconic products such as the M9 pistol.
BENELLI
The worldwide reference in tactical shotguns, whether pump – action or semi – auto. Benelli has been selected by the most elite units around the world with their M4 semi – auto shotgun.
SAKO
A world leading manufacturer of modern sniper rifles, like the TRG M10, and specialty ammunitions, Sako is synonymous with accuracy.
STEINER
The worldwide reference for military binoculars, Steiner designs some of the best military sights and scopes, and expanded into electro – optics (night vision, IR illuminators, etc) through Steiner eOptics.